Donald Trump, former U.S President, businessman, and politician, has explicitly said that he is expected to be arrested by the Manhattan District Attorney's office, pertaining to the investigation done on the case of the former president paying hush money to a pornstar, made shortly after the presidential elections of 2016.
He called upon his supporters on his website, Truth Social, at 7:26 a.m on Saturday, March 18, ending the post with the words "THE FAR & AWAY LEADING REPUBLICAN CANDIDATE AND FORMER PRESIDENT OF THE UNITED STATES OF AMERICA, WILL BE ARRESTED ON TUESDAY OF NEXT WEEK. PROTEST, TAKE OUR NATION BACK!"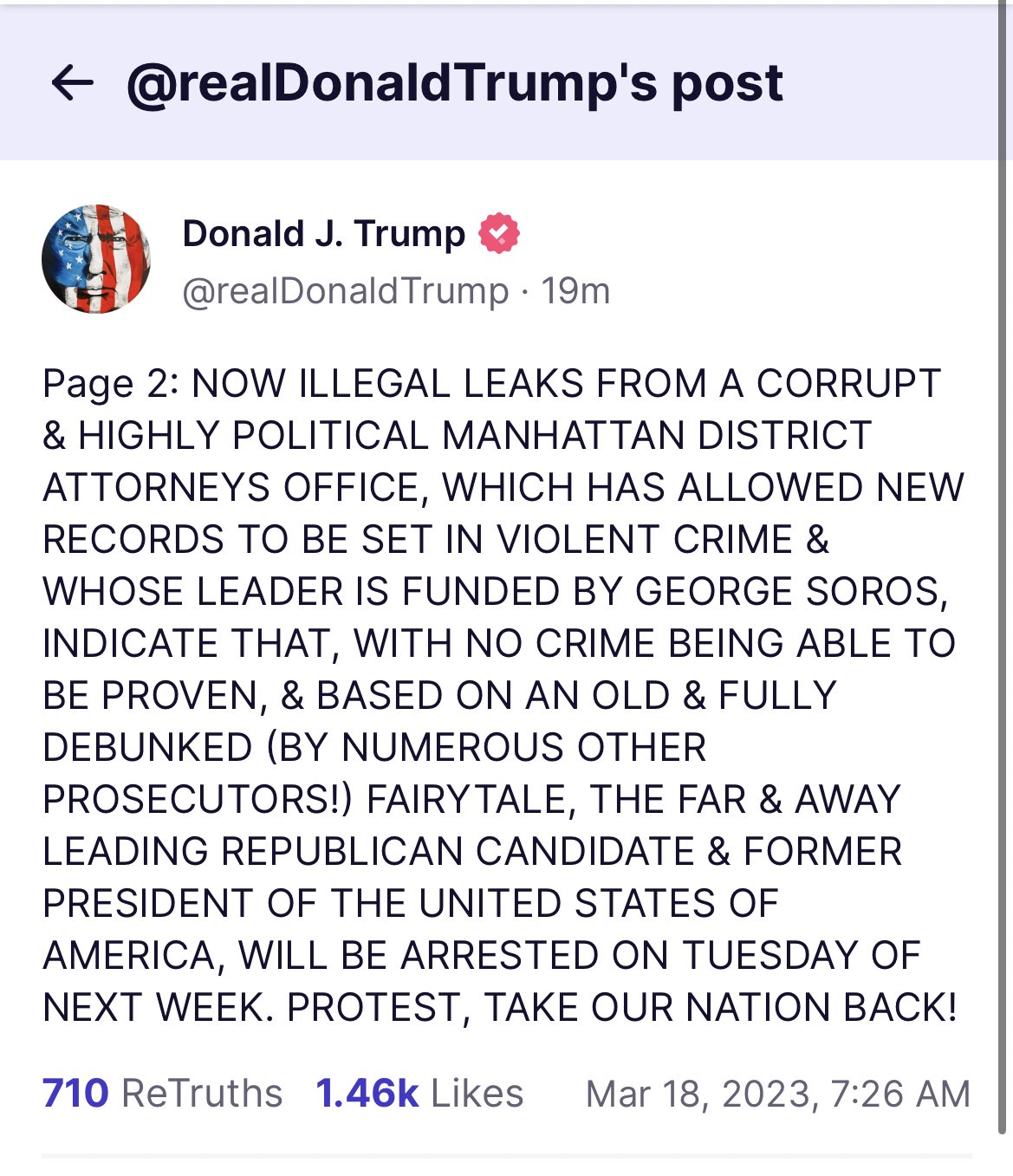 Trump has denied everything, and accused the DA, DA Alvin Bragg, of conducting a "republican witch hunt."
Now, of course, the hush money with adult film star Stormy Daniels isn't the only legal action Trump is in. He has several lawsuits being filed against him, including a lawsuit over the January 6 capitol riot, where he allegedly "incited violence."
As of today, there is still not much known, whether Trump is arrested or not, as the grand jury is not meeting on the case today. The DA's office has declined to comment, and the Manhattan grand jury will next convene on Monday, the 27th. Now if Trump were to be arrested, this would make him the first ever former president in U.S history to be faced with criminal charges.
Sources:
Hey there! My name is Sparsh Aiyar and I'm the editor in chief of The City Voice. I also make videos on our YouTube channel, so please make sure to check that out! I'm a huge music nerd and I play a lot of guitar so if you also like guitar, feel free to reach out. If you have any questions about the City Voice, please feel free to contact me via gmail, I would be more than happy to help!